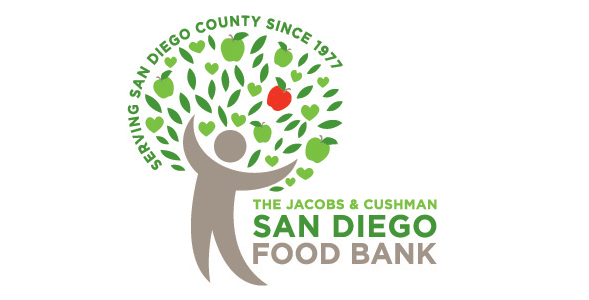 The Albertsons Companies Foundation and The Vons Foundation team up with San Diego Food Bank 'Food 4 Kids Backpack Program' Provides Nourishment and Hope to Children Living in Poverty
Weekends are supposed to be a time to relax and re-energize. Sadly, for thousands of kids in San Diego County, weekends bring dread. For many, their last meal of the week is Friday's school lunch. Finances are so tight at home, there's little or no food in their refrigerator. In fact, 1 in 5 children in the county are food insecure – they don't always know where their next meal is coming from.  It is heartbreaking.  When their stomachs are empty, it's hard to relax and play, much less focus on homework or even sleep. For those kids, weekends and breaks are anything but joyful.
The Jacobs & Cushman San Diego Food Bank is making a difference in the lives of many of those young people, with the help of The Albertsons Companies Foundation and The Vons Foundation. This year, the Food Bank has partnered with 35 schools throughout the county to provide kid-friendly, nutritious food to more than 1,600 children every single Friday through the Food 4 Kids Backpack Program. The Food Bank provides bags of food that school staff discreetly insert into their students' backpacks before each weekend, ensuring the kids have enough food to get them through. With that backpack of food, the kids are able to relax, play, focus, sleep and return to school on Monday ready to learn. It's important, because to be schooled, they must be fueled.
The goal of the Food Bank is to ultimately break the cycle of poverty; helping children succeed in school is the first step.
A social worker with one of the partner schools shared a story that illustrates the importance this program has on participating students. She wrote:
One of our children in the Food 4 Kids Backpack Program was having a "bad" day.  Although it was about 9:30 in the morning, he decided he wanted to go home and quickly went to find his F4K backpack (ignoring his school backpack which was with his food backpack) and put it on. For about an hour, school staff tried to re-engage him in the lesson – throughout this whole time he never put down his food backpack.  It wasn't until we headed to the office to leave that he returned for his school backpack.  With all that is going on with this child, he made sure, if nothing else, that he had his food backpack!
The program is incredibly important to the schools. One teacher who coordinates the backpack program for an elementary school in the South Bay area told Food Bank staff about a new third grader who'd recently enrolled in their school, and it was clear the youngster needed additional nourishment.
They had one additional bag available, but then the teacher learned the 8-year old had a younger sibling in Kindergarten who would certainly need extra food too. The teacher contacted the San Diego Food Bank to request additional assistance, knowing resources were tight. When the teacher learned she could add the additional child to the weekly distributions, she broke down and wept on the phone. She sees her students coming to school hungry, and knows they can't learn when their stomachs are aching with emptiness. Knowing she can turn to the Food Bank for help is a powerful thing.