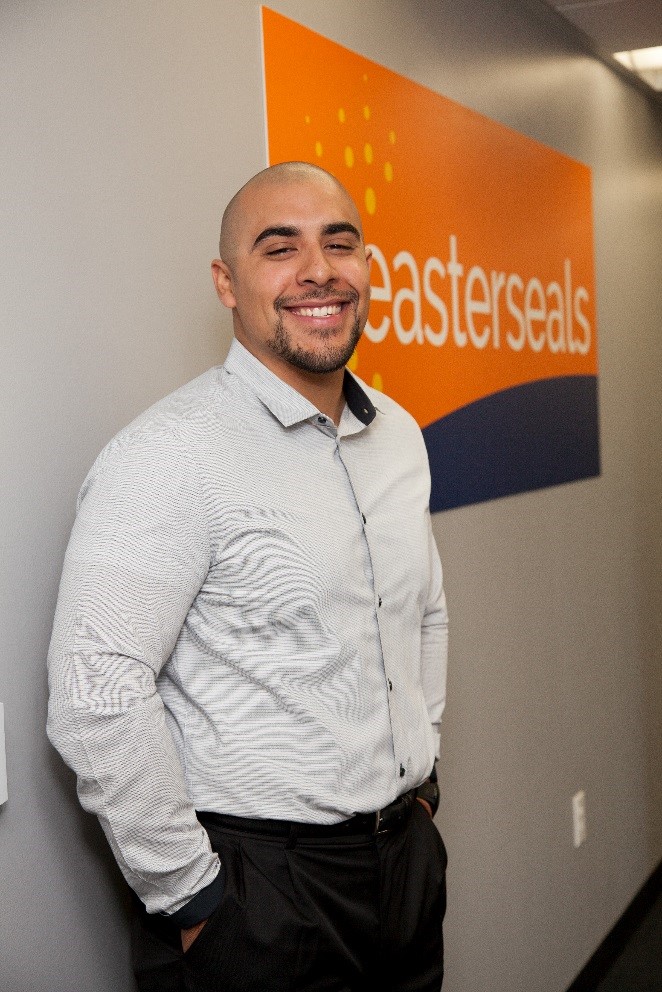 Easterseals Southern California provides services that assist veterans, to find meaningful employment after the military.
Each year Easterseals Southern California assists more than 10,000 people, providing adult/senior day services; autism therapy; child development/early education; employment services, veteran employment support; independent living options; and more that help people of all abilities to have equal opportunities to live, learn, work and play in their communities.
This year, the Vons Foundation granted Easterseals Southern California $580,775 to help their Bob Hope Veterans Support Program's growing demand for employment services among veterans and their families. Easterseals was able to help a total of 314 veterans and secure employment for 191 of them.
This program is incredibly important to the veterans who receive help from it, such as Alex.  After serving 6 years in the U.S. Army as a cannon crew member, Alex found himself in a series of dead-end jobs. When Alex connected with Easterseals Bob Hope Veterans Support Program, he received the assistance needed to get on the path for a solid job. Easterseals provided one-on-one support from an Employment Specialist, who helped Alex develop a structured plan to move forward in his transition to civilian employment including resume development, and building interview and networking skills.  Alex wanted a career that allowed him to give back.  He now works for an organization that assists fellow veterans. He says, "Easterseals provided great mentorship and guidance for me. They really assisted me with transitioning my military experience to a civilian job. I am very happy and content."
We are proud to have contributed to the help these veterans received, and we wish them continued happiness and success.